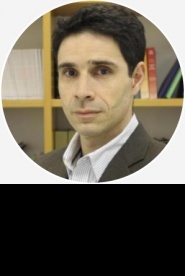 Education:
Ph.D. Université Paris 1 Panthéon Sorbonne
Research Areas:
Finance
Game Theory
Mathemetical Economics
Microeconomic Theory
Selected publications:
Output Contingent Securities and Efficient Investment by Firms (with L. Braido), International Economic Review, forthcoming.
Borrowing in Excess of Natural Ability to Repay (with Y. Vailakis), Review of Economic Dynamics, 23, 42-59 (2017). 
On Equilibrium Prices in Continuous Time (with F. Riedel), Journal of Economic Theory, 145, 1086-1112 (2010). 
Existence and Uniqueness of a Fixed Point for Local Contractions (with Y. Vailakis), Econometrica, 78, 1127-1141 (2010).